Well, I have had a really great week. I apologize I haven't updated on here, but we have been busy and when I've had time I didn't feel very motivated to do so. I'm still seeing my
chiropractor
and things are not back to 100% but I got good news from him this week and it seems like I'm re-aligning the way I should.
Wednesday night the hubby and I decided to have an impromptu movie night. Thanks to Redbox, the line-up was...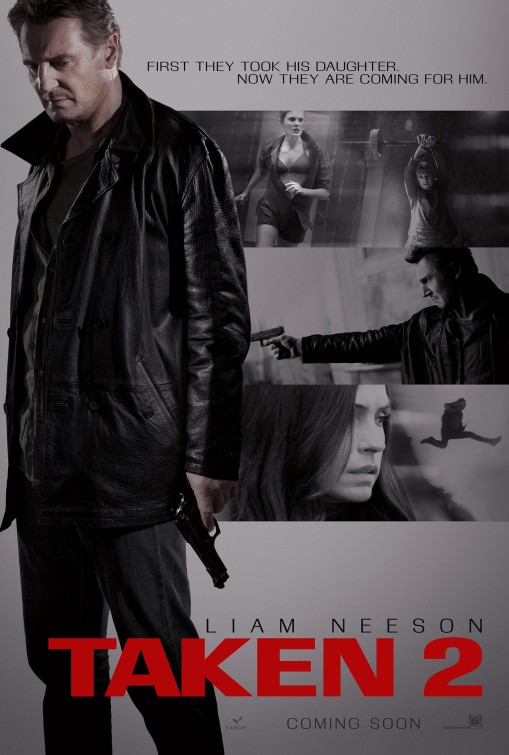 They were both great movies! It has been a few years since I saw the first Taken movie, but I remember that it was really good. I would say that this one was even better than the first. Pitch Perfect was hilarious. I have been begging Jake to rent this movie since it was released on Redbox a few weeks ago and we finally picked it up. While a couple parts of it are obviously cheesey, we were both cracking up the entire movie. Entertaining story line and fantastic comedic timing.
Then on Thursday night, it was the first night of our bowling league! Yep, you heard right. We are officially in an 8 week bowling league, haha...Our friends Gretchen and Braxton found out about the league and invited us to join with them and another couple. The first night we found out that it's three-person teams so we split up to girls vs. guys. There are 5 or 6 teams in the league, and at the end of the 8 weeks we get our own custom bowling ball :)
Friday night April and I went to Enso [my fav sushi place in Charlotte] for dinner. We split a groupon purchase for Enso a couple months back and finally got around to going there for dinner! We started out with some yummy shrimp as an appetizer, both got some sushi rolls for dinner, and then split a chocolate kahlua toffee cake dessert. So good!
Saturday Jake's softball tournament got moved to today due to rain, so we both went down to Columbia to meet sweet baby Presley Jane, my best friend Eden's little girl. She was born Friday morning and is so precious! She looks just like her momma. Both of them are doing very well!
We also celebrated my mom's birthday [a little early] with a nice lunch and then little trip to Starbucks.
Today was church, teaching the Preschool Sunday school class, and then doing some things around the house. Shanti and Reina went to watch one of Jake's softball games with me, and we're doing our usual Sunday night dinner--Charanda's :)


Once Jake's games are over tonight we might catch some of the Oscars, and I'm hoping to catch up on more Grey's! About 6 and a half years ago I invited Jake to hang out with my roommate and me to watch Grey's Anatomy, and ever since then it's been one of our favorite "us things". Because of some of my late studio classes in college we have gotten a bit behind so we've been slowly catching up on Netflix.


That's all for now...


XO, Stacey